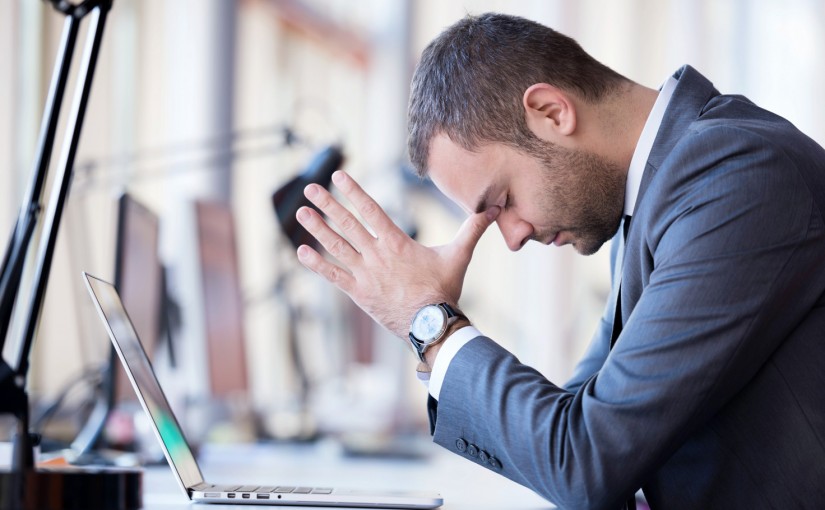 Now that we are well into Q1 of 2018 with Sales Marketing plans into the implementation phase, each of us our scrutinizing our brands and evaluating how to improve efficiency.  It's time to be able to quantify your strategies and tactics while adjusting to the unique market changes and fluctuations we are all faced with today.  As we all know, technology has taken pharmaceutical marketing and revolutionized it in the last 5 years. Channels proliferated, and then converged; information turned into a monster in the cloud and MCM expertise and experience has become a premium for all sectors of the marketing economy.

I would also like to address is a persistent misconception associated with our creation and execution of your MCM strategy.   Many say that you can plan to be in multiple important channels to reach your customer without creating or updating your MCM marketing platform.  Any company can purchase a platform.  What I am referring to is a platform that is structured to work within your marketing plan, targeting, tactical execution and finally results analysis.  I don't want to mention the hundreds of platforms out there available and we all have used some of them but when we implement them; if we don't also develop the executional excellence driving the use of the platform, your productivity is drained!  A marketing team can be using the most expensive software for execution in your Center of Excellence (CoE) but not have a plan to use the platform properly and the result will be exhaustion, lack of results and failure.
I have led many projects in pharma companies large and small to create a MCM CoEs and have found one of the top 3 strategic elements of this process is the creation of a platform for executional excellence.  I spoke about this important topic at the PharmaForce conference last Sept. take a look at the slides and my speaker notes when you get a chance, here check out the link: Building a CoE.  It should be noted that speed of change in strategy is critical.  For those of us operating in the pharmaceutical marketing space, our experience has been that we don't have the luxury of quick adjustments in this highly-regulated world.  However, the introduction of Integrated MCM Omni-Channel marketing systems and digital marketing into our space has allowed pharma marketers to increase efficiency and create a more nimble platform for quick change, adjusting and adding to marketing tactics more quickly than we have in the past (so we would hope).  However, marketers are still not reaching the channels and new customers they need.

Over Half of Marketers Can't Reach New Channels!
In order to optimize, you need the framework to operate efficiently with an integrated platform and the urgency to test/control and execute your digital strategy across all relevant channels.
I have to share the results from recent multi-channel digital marketing report I reviewed which revealed the following statistic: "51% of marketers can't react to new channels, devices, trends or competitors using their current tech."  That's over half of marketers who can't react at all to market forces due to the inefficiency of 'tech'! I would argue this is a direct result of a platform being used or not being used effectively.  We can say we understand the dynamics of MCM and how the strategies are implemented but if you don't have the 'current tech' how will you have the platform to execute and MCM strategy for your brand??….at least not one that has a desired ROI – because you probably will end up using your service or ad agency to run all of your marketing, resulting in skyrocketing costs and work that doesn't contribute to your bottom line.  If your organization has a high-level of trust in its data, then you are the exception to the rule.
Another breathtaking channel statistic – believe it or not: "Only 14% of organizations say they are currently running coordinated marketing campaigns across all channels." (CMO by Adobe, Three Issues Hindering Progress In Multichannel Marketing)  This is an incredibly low figure! In fact, many companies that I have consulted directly in the past 5 years did not even have lead capture on their company/brand website or fully automated and/or 2-way connection to their overall salesforce detailing.  Of course,  I can't discuss MCM without mentioning the importance of content.  We have all read about the fact that content is king, which is true to some degree, however, good content delivered to one channel and a limited segmentation will not yield even close to acceptable results.  It's known that, "Content marketing costs 62% less than traditional marketing and generates about 3 times as many leads" – DemandMetric.  This quote should also say, "When the system is run correctly!"  In addition, your opportunity to generate leads will be lost if you are unable to track and analyze this content quickly and efficiently using your CoE platform.   You need to define your 'mess' as I reviewed in an earlier post: Defining Your MCM 'Mess'
Apps are NOT Platforms
Another common misconception is that applications are platforms for executing a MCM plan – they certainly are not.  Your company and brand need to reside on a platform integrated into your marketing that connects ALL channels AND apps to maximize learning and ROI.  For example, there are more than 300+ applications dedicated to managing, engaging and measuring for Twitter.  It should be clear that you need to have 1 platform for your MCM that manages Twitter and all other apps residing within your CoE platform that connects ALL of your channels of communication to customer segments.  Easier said than done!
A phased approach is necessary to execute your plan, including clear objectives and costs.  Clearly, developing this platform for your CoE and multi-channel marketing efforts will create a system of executing your marketing with greater efficiency.
Please respond below with your thoughts on this entry and share your experiences with building a MCM platform for success!  What has been your experience in developing executional excellence in MCM?
Subscribe to Neil Keene's Marketing Blog and receive more MCM content to help you in your marketing efforts.